Quikfuse is a wholly owned subsidiary of isiFederal LLC. We are based in Woodstock Maryland, about 30 miles from Washington DC. The QuikFuse team was assembled to develop a faster way to identify, track and respond to eBuy opportunities.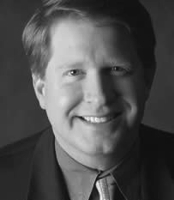 Dave Lowe
QuikFuse Founder
CEO isiFedereal LLC
As the CEO of isiFederal I oversee the federal sales operations of many clients. Proactive pursuit, finding opportunities, response strategies, and bid submissions are all part of the overall process all federal vendors have to manage. One IT Schedule 70 was utilizing the GSA schedule we helped them get to bid on GSA eBuy opportunities. In the spring everything was working well but as September approached we could see the volume increasing to a staggering pace – and we were missing some very good opportunities and dropping the ball with submissions. As you can imagine, this is not good for isiFederal, a company that gets paid to handle federal sales.
We logged into eBuy more often, we assembled the information in organized folders, we cross referenced the part numbers to equivalent competitor products but we were still falling behind because the turn-around to bid was shrinking and most of the RFQ's were not important to the client and just getting to the RFQ paperwork was taking away from our ability to bid. We needed a better way to find the opportunities we wanted and turn them around quickly.
So, I tasked my design and programming team with a challenge…
I want to know GSA opportunities within 90 seconds of them hitting eBuy. This would ensure that we had the maximum amount of time to respond – especially when timeframes shrink to hours in September.
I wanted a way to review and decide within 10 seconds if the RFQ was good for the client.
I wanted to have the RFQ documents assembled in one place so I could see the requirements and keep track of the response deliverables.
I wanted a reminder that a bid was due so we would never miss a bid response date.
I wanted to have mobile access to all documents so I could review from anywhere.
We discussed options and we all decided that good old fashioned email was the best delivery method. It can deliver the docs as attachments, you can review and make the decision on whether it is a fit very quickly. Right on. You can also forward the email to anyone on your team for review. Easy to keep all information assembled in one place. Again, Right On.
What about tracking though? This is where it got interesting and complicated… The solution… Quik Click buttons at the top of the email so we can choose to bid, no bid or maybe bid as long as I don't forget (hence the watch button).
We have been using the home-grown system for exclusive use of our clients for over 4 years. Now we have the production version capable of handling every single GSA schedule on the planet. So, give it a try and let me know what you think!